I have published my second book titled "Outback Australia – Volume 2"
This time round I am using PhotobookSHOP.com.au to publish my book. They are an Australian owned  and operated company who do all printing and publishing on site in Melbourne. There prices are reasonable especially compared to the price of my first book which frankly was disgusting. My calendars for this year were printed by the same company. If you have one I am sure you will agree that the quality is excellent.
You can order direct from PhotobookSHOP.com.au, (expensive and involved) but the easiest way to buy a book is to please let me know if you would like one and I will organise it. Let me know where you would like me to post it/them to if you are not likely to see me. The cost is $69 per book plus postage to your address. This includes the cost penalty to remove the Logo and barcode from the back cover.
The book is 26cm x 33cm consisting of 86 pages and uses "Layflat" technology to accommodate double page spreads. See below for example.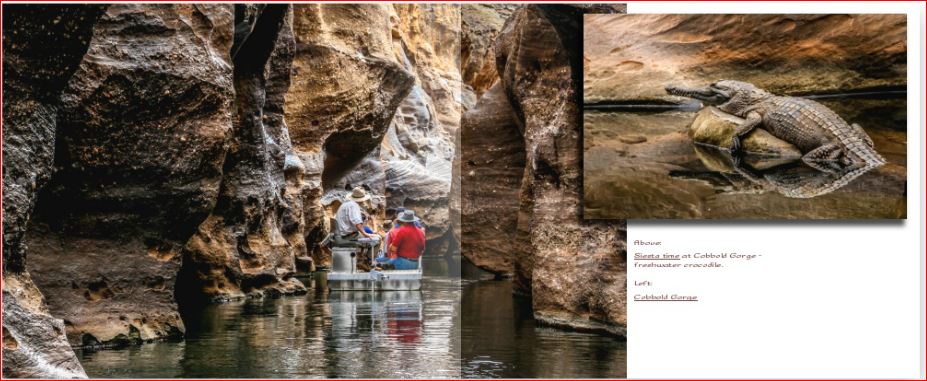 Check out the whole book  here.
This book is split into sections based on our adventures by years. As a consequence of a number of comments concerning Volume 1, this time I have included maps of each years journey. So if you would like a new coffee table book or a Xmas present to send to overseas friends that shows a little of the Australian Outback let me know how many you would like by sending an email to me at grahambkay@gmail.com with quantity and if applicable the delivery address.
Back cover with and without logo/barcode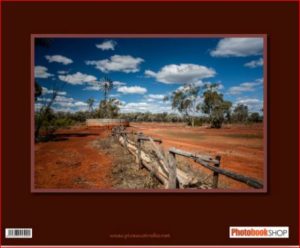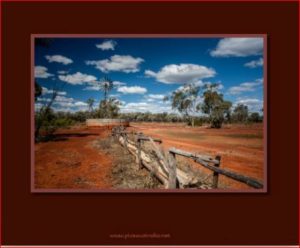 Recap Volume 1
My first book had photos from our travels in 2008 with a few added from 2009 and 2010 provided they were within the context of the sections.
Sections were:
"Corner Country"; the country around "Cameron Corner"; "Poeppel Corner"; "Haddon Corner"
"Gulf Country"; the country within a few 100Km south of the Gulf Of Carpentaria.
"The Top End" ; northern part of the Northern Territory.
"The Kimberley"; Northern most part of  Western Australia around the Kimberley Ranges.
"The Red Centre"; Country within a few 100Km around Alice Springs
Volume 1 was published on a book site based in the USA (printing was done in Oz) called Blurb. The result was a very very expensive book. This book is still available here . But be warned, it is bloody expensive.