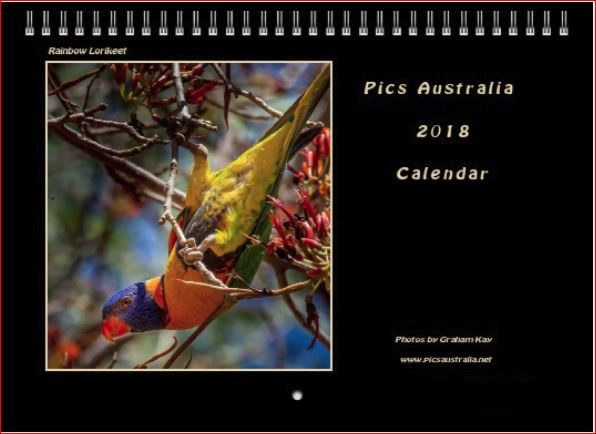 After the fabulous interest in my 2016 and 2017 calendars I have decided to create a calendar for 2018.
In this age of digital calendars in your pocket it is surprising that many people like to use my calendar for organising their life. So it followed that there was some consternation last year with the smaller calendar grid creating some difficulty. So this year less photos and more room for fitting in those all important commitments, birthdays, parties, holidays etc. etc.
Check out a preview of the calendar here.
In the final print there will be no Photobookshop logo on the front cover.
So if you would like a copy just let me know by email (grahambkay@gmail.com) . The calendars are $10 each plus postage.